2023 Cadillac Lyriq EV Near Houston TX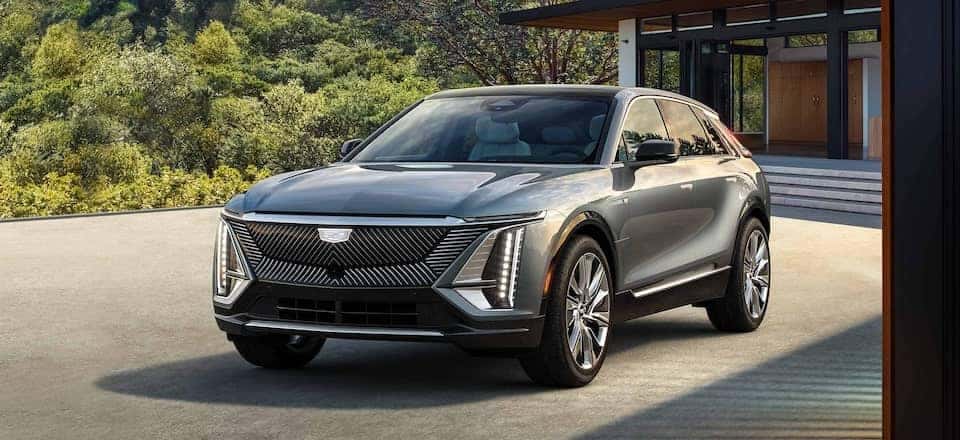 Specs & Features: Lyriq
The debut vehicle of the next generation of all-electric Cadillac vehicles, the 2023 Cadillac LYRIQ is designed to impress. Made to be truly different from our other Cadillac models, the 2023 LYRIQ features a striking and distinct three-dimensional textured grille. Additionally, there's some additional design hints that show off the iconic Cadillac vertical tail lamps out back of the LYRIQ. The LYRIQ embraces modern technology to make every drive an alluring experience. The LYRIQ boasts responsive driving characteristics and a Ultium battery platform for even weight distribution.
The 2023 Cadillac Lyriq will be available in late 2022 starting at $59,990. Reservations now are closed but we expect to have an allocation of un-reserved LYRIQs by year end, 2022. Contact us for more details or view our current Xt4, XT5 and XT6 SUV inventory.
Performance
Since most of the information about the LYRIQ is not published yet, we don't quite know about optional upgrades for you to select from. RWD is standard equippment for each 2023 LYRIQ, while an all-wheel-drive will also be available for the those who prefer it. A 340 horsepower output is expected, and the ability to go from 0-60 mph in only 4.3 seconds.
Lyriq Design
There's just so much to enjoy from the LYRIQ interior and exterior design. First let's start inside, there is a full glass roof to enjoy the view above and a fully integrated LED lighting system. But, it's the stunning exterior of the LYRIQ that makes the new Cadillac magical. From the superb 20-inch wheels to the 3D textured grille, the 2023 LYRIQ is unforgettable.
Technology Features
The tech features placed inside and outside of the Cadillac LYRIQ makes each drive unique. Due to the abundance of cabin room, all passengers will enjoy ample legroom to be comfortable. There is active noise cancellation tech to keep everything quiet, touchscreens for the rear occupants, and LED lighting inside. The breathtaking 33-inch LED display holds all the info any owner needs with a striking array of colors.